About Jeff Mach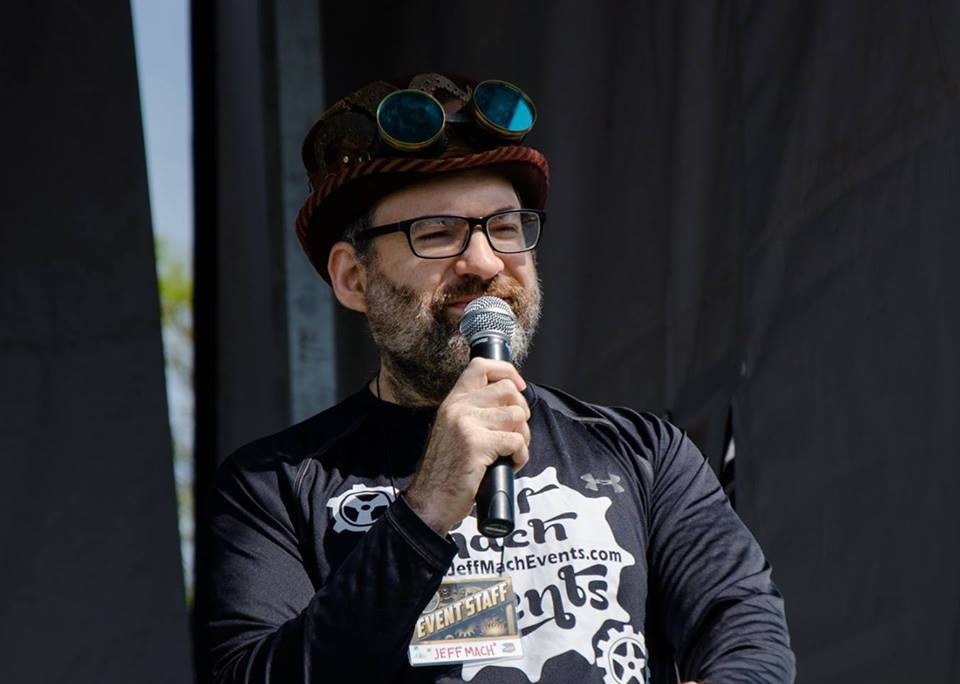 Jeff Mach is a writer, creator, and a builder of ideas.  He's been writing for some thirty years now.  He's fascinated by thoughts gone strange, short-short science fiction, dark or strange humor, and dystopias.
Jeff is the creator of the first Steampunk Rock Opera, "Absinthe Heroes".  He's been a practicing musician for over 30 years, and has written a number of song cycles.  In 2017, he wrote "Beneath", about the relationships between humans and monsters.  He's currently working on the end of a song cycle of a fantasy world as seen from the point of view of the Orc.
Jeff is currently working on Evil Expo, the event for fictional Villainy.
Jeff Mach invented and ran The Wicked Winter Renaissance Faire, The Geeky Kink Event, The Steampunk World's Fair, The International Steampunk City, The Midsummer Magick Faire, The Anachronism NYC, Halloween in December, and numerous other events whose goals were to bring unusual people together.
Jeff is forty-four years old and lives in Hackensack, New Jersey, with the company of his collection of several-thousand books, almost all purchased at bag sales for about a quarter a piece.  He loves giving used books a new home.  He prefers writing longhand, and then editing as he types things up.
Jeff's writing influences include Neil Gaiman, Daniel Pinkwater, Douglas Adams, and Terry Pratchett.
If you have heard about me through the online mobbing attacks on my life, please see my statement on these allegations.